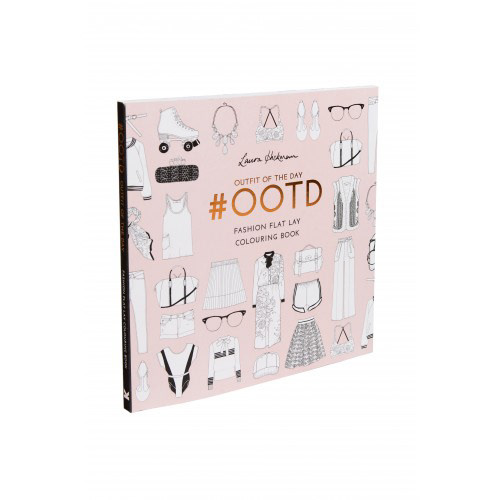 What's your outfit of the day?

Whether you're a boho babe, a rock chick or a seventies sister, show off your #OOTD by colouring in these chic black and white fashion fashion flat lays - giving each outfit your own personal style.
Including real pieces by independent designers and many timeless fashion trends, this book is perfect for every fashionista and colouring enthusiast.